Dog sitting Frankie for the day..
19

Aug

3½ month old Yellow Lab puppy.

Frankie is an adorable & very personable
Frankie arrived this morning and we started the day by heading to the Emery Barnes off-leash dog park, near the corner of Davie & Richards.
Tsar & Frankie ran around for a good half hour. Well, Tsar more stood & watched, while Frankie socialized & did all the playing! Frankie still had tons of energy left, so we headed towards the seawall to take the longer route back home.
Frankie is very curious & likes to get into everything.. He seems to want to try & eat anything he can fit into his mouth. He's adorable & makes me laugh though. :)
We stopped at a grassy patch off the seawall towards home, so Tsar & Frankie could sniff around. While sitting, Frankie started to dig a little hole behind me right away. He tried to attempt this a couple of times!
Once home, Tsar & Frankie went straight to their favorite afternoon napping spots. Tsar in his room, and Frankie seems to prefer flopping down on the tile floor in the kitchen.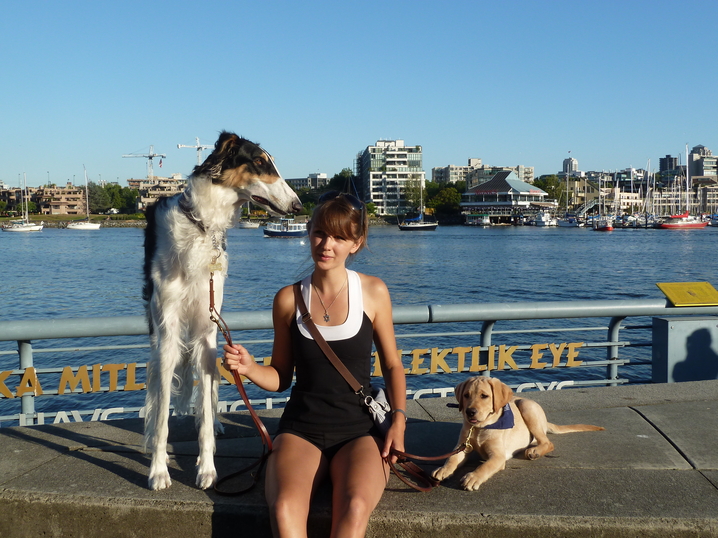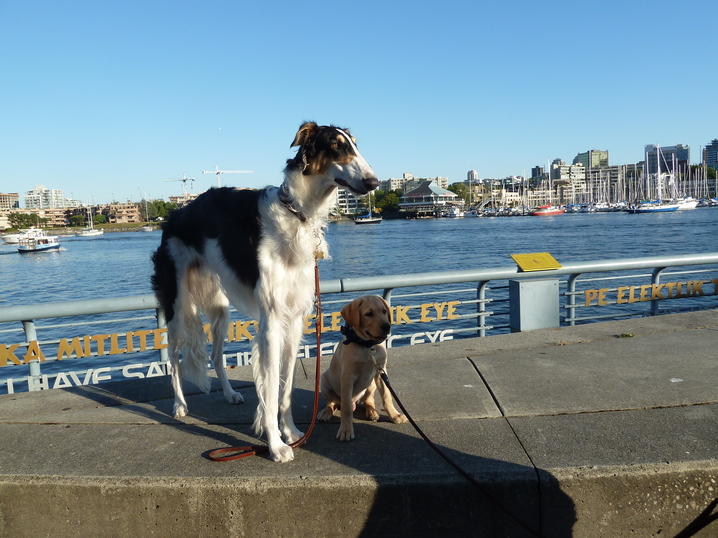 ‹ Archive